---
Description
[1080 ° multi angle rotation upgrade version] It can rotate 1080 degrees. The front and back height and angle can be adjusted freely to reduce bending. It is more convenient to clean the face, hair and teeth, especially suitable for children, the elderly and long hair.
Universal threads connect internal and external dual purpose threads for 99% of faucets.
[Foldable faucet extender] The faucet extender of the bathroom sink adopts 1080 ° rotation, which is more considerate. The 3D free rotation folding storage makes it easier to clean the washbasin. With comfortable water experience, you can easily rotate the faucet to the direction you want, making it easier to use and clean.
The aerator of the rotary faucet extender is made of solid copper, ABS body and multi-layer electroplating to improve the durability and service life. Corrosion and rust prevention. Four layers of filtration, removing impurities, healthy.
Warm reminder: Please carefully check and measure the thread diameter of your original faucet before ordering!
In fact, according to the regulations of the US Environmental Protection Agency, installing a faucet aerator is the most effective water-saving change you can make!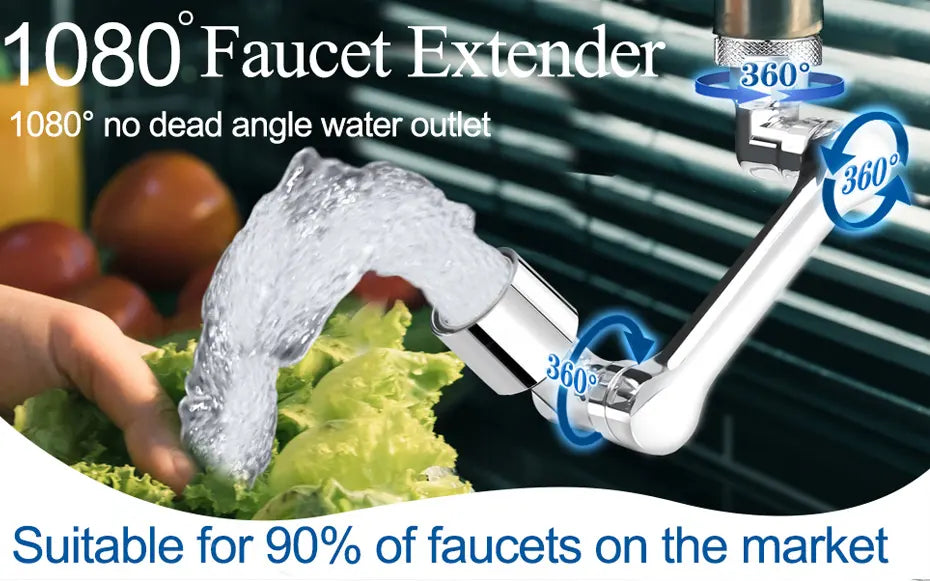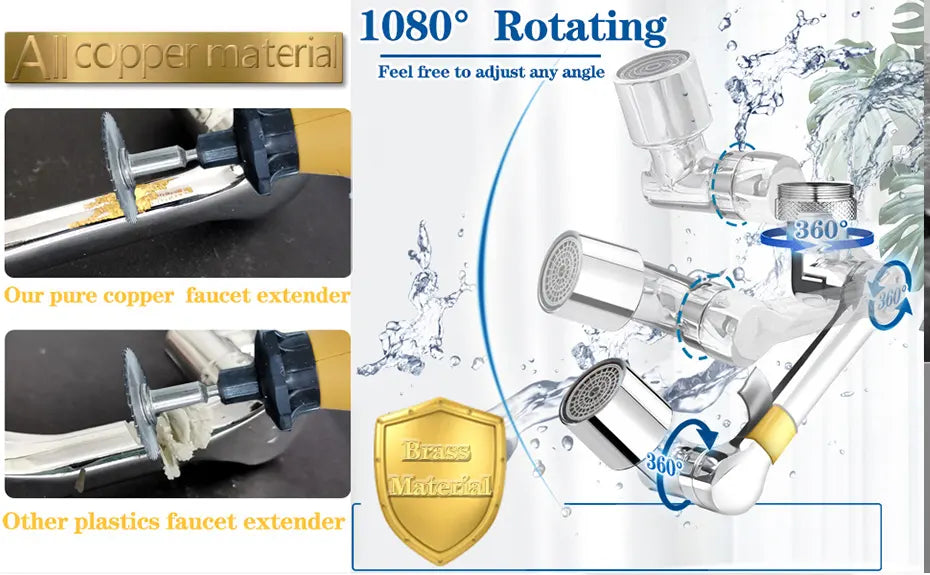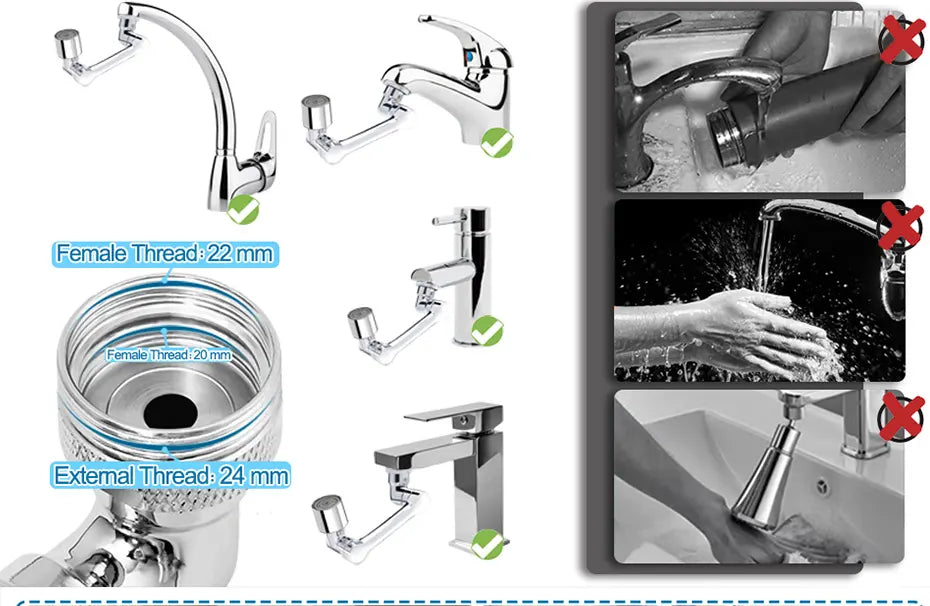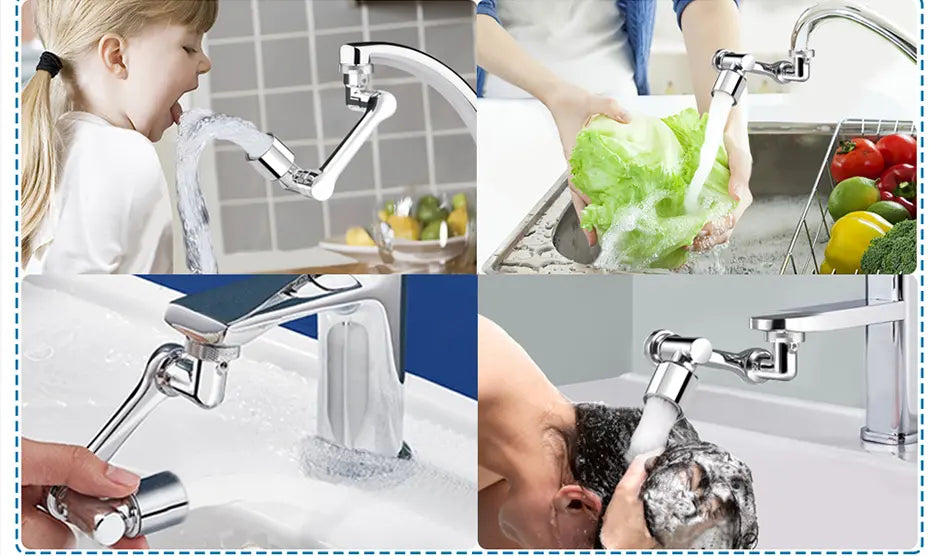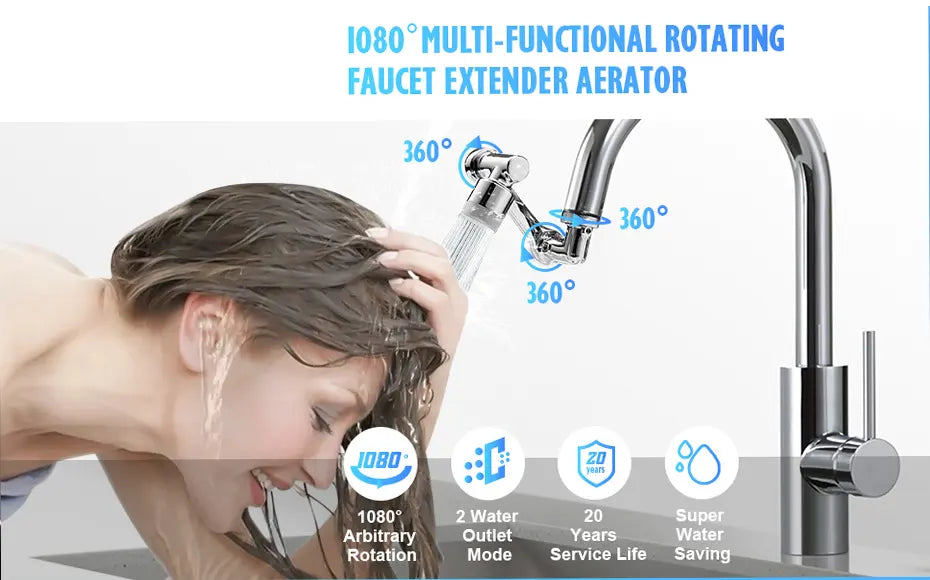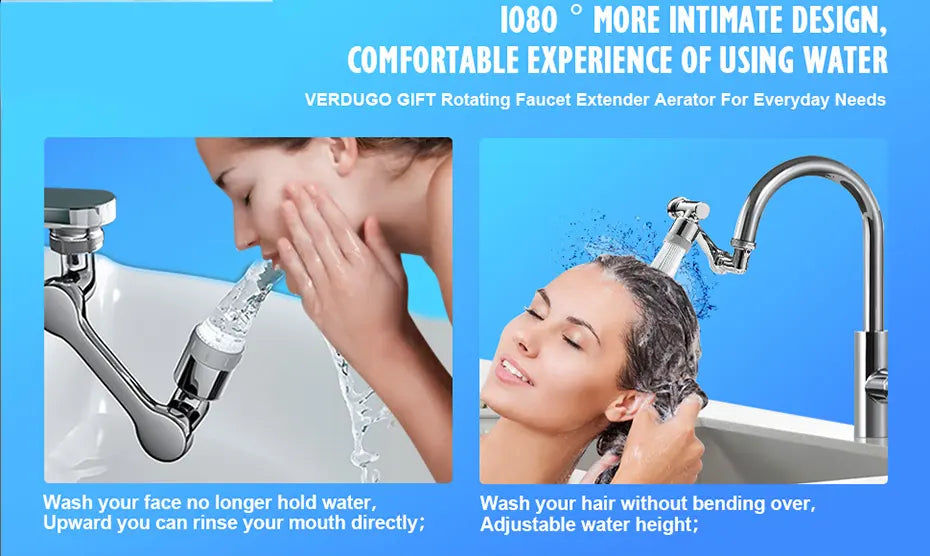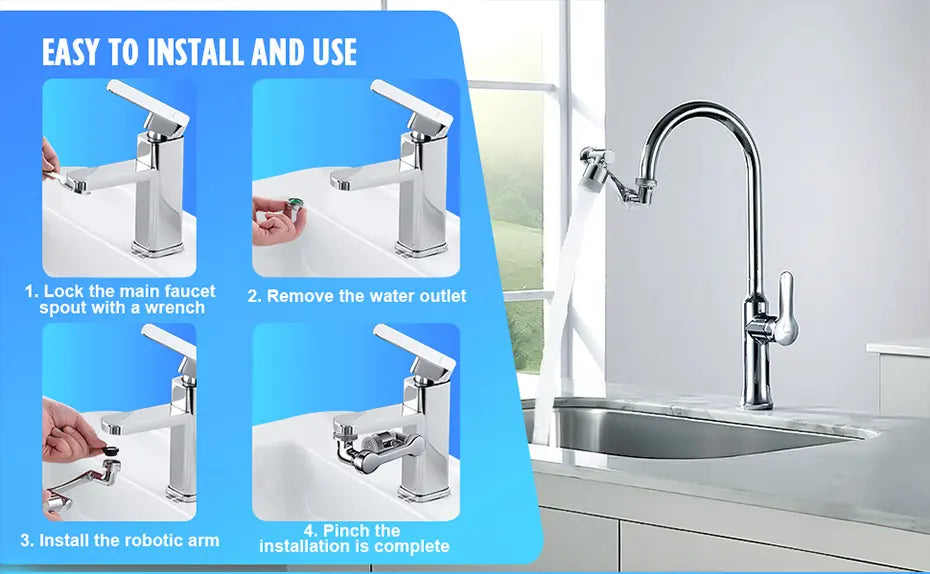 Payment & Security
Your payment information is processed securely. We do not store credit card details nor have access to your credit card information.